Are Australians getting smarter about credit?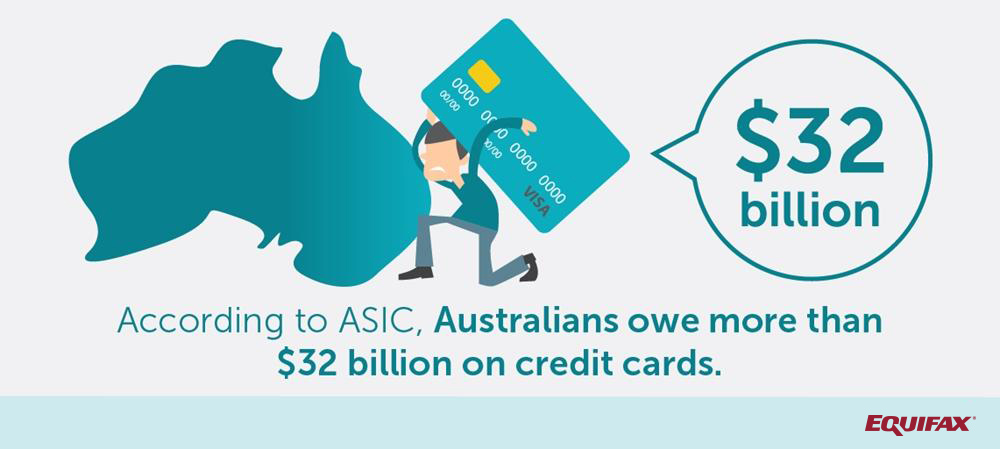 The popularity of credit cards shows no signs of slowing down, with data from the Australian Securities & Investments Commission revealing that people in the country owe more than $32 billion on plastic1.
This figure represents an average debt of $4,371 per credit card holder and interest payments of more than $735 per annum1. However, new research suggests that Australians are becoming smarter in how they manage their credit, resulting in people paying off their debts faster2.
"It's clear that Australians are prioritising high-interest debt, which is a smart way to minimise your interest repayments3."
Equifax statistics showed that consumers applied for fewer credit cards in the June quarter of 2016, and the average value of repayments on existing accounts was higher than transaction amounts2. In other words, people paid off more debt than they accrued over the three-month period.
Angus Luffman, Equifax's general manager of consumer risk, said: "The average transaction size for credit cards, which peaked in late 2008, is now back at levels not seen since 20042."
Giving credit where credit's due
Recent Finder.com.au analysis of Reserve Bank of Australia (RBA) data supported the Equifax results3. The company found that Australians made $319 billion in payments in the year up to June 30 2016, nearly $10 billion more than they spent on purchases and cash advances using their credit cards over the same period3.
Bessie Hassan, money expert at creditcardfinder.com.au, said the research suggests that people are becoming better at credit card management3.
"It's clear that Australians are prioritising high-interest debt, which is a smart way to minimise your interest repayments and improve your financial well-being," she explained3.
"The average credit card purchase rate stands at 17.23 per cent, which is more than threefold the average variable mortgage rate of 4.93 per cent. It makes financial sense to repay high-interest debt ahead of other financial commitments3."
Interesting times for Australians
The RBA's decision to reduce the base interest rate to a new record low of 1.5 per cent in August could provide further impetus for Australians to pay down their debts4.
While banks don't always pass on the rate cuts in full, the fact that mortgage payments may become cheaper and savings are less lucrative following the RBA's move could encourage people to tackle outstanding debts.
Only time will tell if Australians will continue to pay down existing debt at a faster pace than they borrow, but people can expect healthier personal finances and better creditworthiness if this turns into an ongoing trend.
Get your free Equifax credit report or sign up to one of our subscription packages to receive your Equifax Score and Alerts.
Disclaimer: The information contained in this article is general in nature and does not take into account your personal objectives, financial situation or needs. Therefore, you should consider whether the information is appropriate to your circumstance before acting on it, and where appropriate, seek professional advice from a finance professional such as an adviser.
1ASIC MoneySmart, Credit card debt clock.
2Equifax, Equifax Quarterly Consumer Credit Demand Index (June 2016 quarter).
3Finder.com.au, Australians winning the war on interest-accruing debt.
4Reserve Bank of Australia, Cash rate.
Get your Equifax credit report for FREE today
Learn more