Creating a realistic budget: Part 1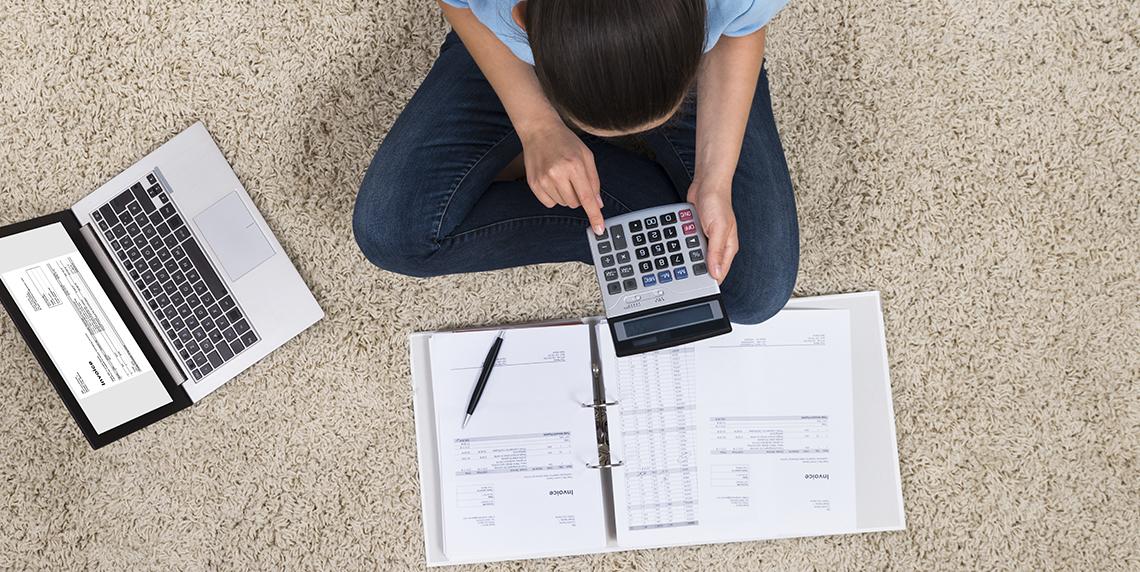 When it comes to any large important purchases, like taking out a mortgage, your credit history is something that institutions can look at.
But what if you've had a look at your credit file and found that it's not as favourable as you thought?
Improving it comes down to showing institutions that you have no trouble making repayments on credit, as well as paying off any debt that has not yet been addressed.
For some, this will mean cutting unnecessary costs where possible, which could require a change of lifestyle and habits. Unfortunately, such an endeavour can be a little more difficult than you realise, especially when certain spending patterns are deeply rooted in you.
According to the Australian Securities and Investments Commission (ASIC)1, only about 28 per cent of Australians are fast and determined with their savings. Furthermore, 43 per cent of people don't make a clear plan when it comes to hitting their saving goals.
The best way to enforce the discipline and awareness required is to create a budget for yourself. Once you've instilled good saving habits in yourself, having a favourable credit file becomes much easier to maintain. Not sure what the best way to do this is?
Follow our simple four-step guide, starting with these two simple tricks:
1) Tracking your expenses
The first part of knowing where you can cut costs is to find where your money is going. Look through your bank statements and note down all outgoing amounts and destinations of outgoing cash. Sort them into:
Fixed essentials: These are necessary living costs that don't generally vary, such as rent, insurance, mortgage repayments, etc.
Flexible essentials: These are important expenses that have a degree of flexibility, such as your energy and water bills, petrol costs and groceries.
Flexible non-essentials: These things are nice to have, but not necessary to living. It might include recreational activities, dining out, coffee, alcohol, clothing and so on.
If you use cash, bring a notebook with you and write down all expenses as you go, big or small. During this period, it's important that you don't change your spending habits so that you have an accurate reading. According to ASIC2, the average lone person aged under 35 spends $869 a week. That's a lot of dollars that can get lost between the cracks if you're not diligent in your monitoring.
After recording it for a month, you should know have a fairly good idea about your total expenses.
2) Calculate how much you need to save
Budgeting to pay off debt isn't an easy thing, especially if it's accumulated up over time. But don't let the numbers frighten you! Calculate how much outstanding cash you owe, then divide it into chunks (for weeks or months). Ideally, you want this to be your absolute minimum savings target.
Now that you already know how much cash is flowing out, deduct it against how much money is flowing into your account. Take note of all sources - not just your regular income.
If you have surplus, it means you're starting off your budgeting journey on the best foot forward, as you're technically saving some money already. Now, minus this from your savings target: This is how much more you need to save.
On the other hand, if you're left with a deficit, this means you're spending more than you're earning, which isn't the best sign. Again, don't panic. By beginning this budgeting process, you've already jumped a tough hurdle and are on your way to a healthier credit report.
By the same principle, add your deficit with your savings target to see how much your final goal per month is.
Stay tuned for part two as we examine two final steps to execute your budget in your day-to-day life, and how it can improve what's in your credit file.
Disclaimer: The information contained in this article is general in nature and does not take into account your personal objectives, financial situation or needs. Therefore, you should consider whether the information is appropriate to your circumstance before acting on it, and where appropriate, seek professional advice from a finance professional such as an adviser.​
1The Australian Securities and Investments Commission, How Australians save money.
2The Australian Securities and Investments Commission, Australian spending habits.
Get your Equifax credit report for FREE today
Learn more