How to start a new business with a bad credit report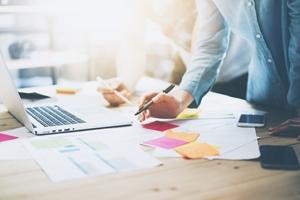 Have you always dreamed about starting your own business, but your finances are always holding you back? When you have a bad Equifax credit report, it can potentially stop you from making your business dreams a reality. In fact, if you focus on paying off your debts and getting your bills in order, you could be one step closer to your entrepreneurial dream.
What steps do you have to take before you're ready to step out into the world of business and make a living for yourself? Check out our list below to help you have a clean bill of financial health and enough money to get off your feet.
1. Get a credit report
You won't know what your credit report says if you don't get one!
One of the first steps to starting a business is finding out what your credit history is. If you're in debt, and are struggling to pay it off, it might be harder to get the loans you require to put your idea into action.
You won't know what your credit report says if you don't get one! You could also check your credit score so that you can work to improve it..
2. Start paying off your debts
If you have a bad credit score, it might be because you have a default from an overdue payment, or perhaps you applied for lots of credit in a short space of time. These blemishes can stay on your credit report for up to five years1 so make sure you keep a handle of monthly repayments and only apply for credit when you really need it.
Once you're debt-free, it'll be much easier to save up what you need to fund your new business as well!
3. Work out your starting budget
Your starting budget includes all the supplies you require to get off the ground. If you're running a coffee shop, for example, you'll need a supply of beans, a coffee machine, cups and saucers, napkins, takeaway drinks holders and likely a store location (unless you're working out of a truck)2. A good amount to have available for starting a coffee shop (including branding and promotion) is $64,0002.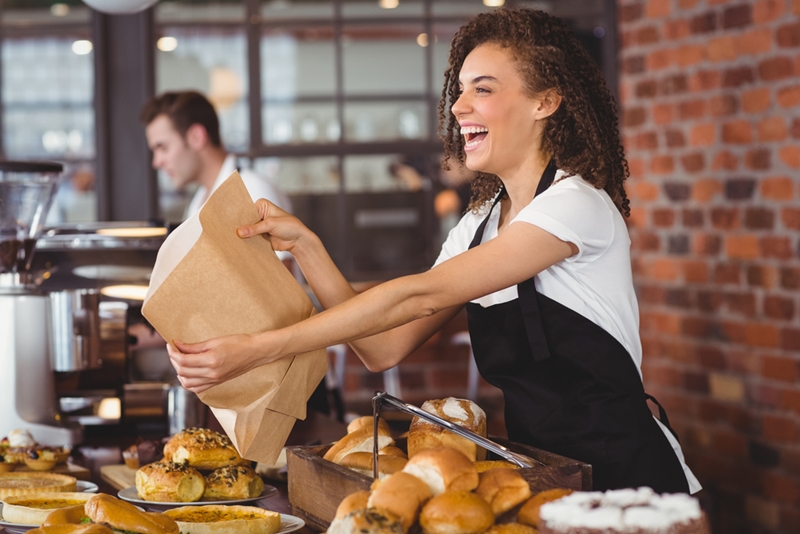 Thinking about starting a coffee shop? You'll need a fair amount of equipment to begin with.
Remember, you'll also have to pay tax on your earnings, so don't over-extend yourself by setting too high a budget.
4. Save for the initial supplies you need
Once you know the budget to get all of your initial supplies, you will need the funding to access them. There are lots of government and private grants available to new business owners, so make sure to check through all of the available options online3. You won't need $64,000 in capital sitting in your bank just to get going!
It'll be easier to start your business if you've got some money saved already.
Of course, it'll be easier to start your business if you've got some money saved already. You also won't have to wait as long to start working, or to apply for an Australian Business Number, because you'll know approximately when you'll be able to open your doors.
5. Start selling!
Once you've gone through and repaired your credit report, paid off your debts, saved enough for the machines and supplies you need, bought or leased a property and marketed your business, you're ready to start selling! This is the exciting part - it's what you've been waiting for, and you can finally open your doors to customers and provide them with the goods or services you've always said you'd be able to.
Just because you have a bad credit report, you shouldn't feel forced into a corner, unable to make your dreams a reality. It will take some hard work to get your business going, but it is possible. The first step is to check out your Equifax credit report, and My Credit File can help. Get in touch today for more information.
Disclaimer: The information contained in this article is general in nature and does not take into account your personal objectives, financial situation or needs. Therefore, you should consider whether the information is appropriate to your circumstance and seek professional advice before acting on it.
1Equifax. How is my Equifax Score calculated? Accessed August 2017.
2Entrepreneur. Want to Open a Coffee Shop? Keep These Owners' Tips in Mind. Accessed August 2017.
3Department of Industry, Innovation and Science. Grants, assistance and other support. Accessed August 2017.
Get your Equifax credit report for FREE today
Learn more