The new way to finance the growth of your small business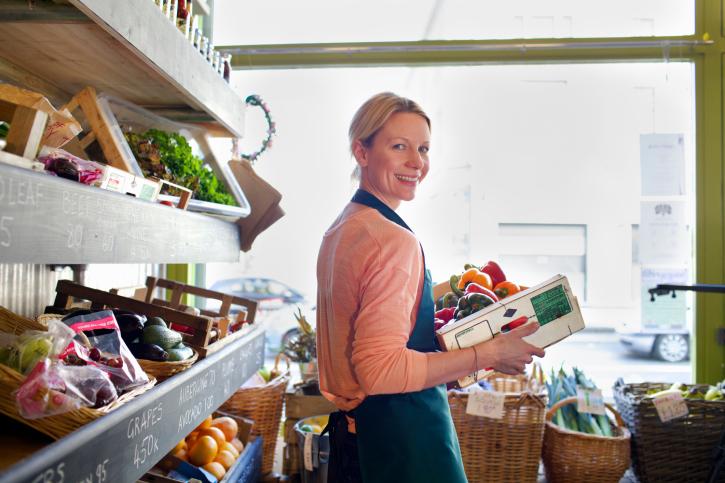 Shaun McGowan | Co-founder at lend.com.au
The new way to finance the growth of your small business
As a small business owner, seeking finance to grow your business may be a daunting prospect. You may have heard how hard it can be to get a small business loan if you're not a well-established business.
Over the past few years a blooming alternative finance market has emerged in Australia, with scores of online lenders vying to finance small business ventures.
This means that there's now a quick and accessible way to finance the growth of your small business.
Here are four reasons to consider an alternative non-bank lender for your small business loan.
1. Alternative finance is easier to access
If you decide to approach your high street bank rather than an alternative lender, you may find that little has changed. To qualify for a bank loan, you will still need to meet stringent criteria, which are likely to include high annual turnover, two to three years' profitable trading history, a strong credit rating and assets to offer as security.
If you meet those requirements, a secured business loan from a high street bank may be your most cost-effective option, as alternative lenders generally charge higher interest rates to compensate for the higher level of risk. If you don't, however, you'll find plenty of alternative options for unsecured finance in the fintech market – some lenders will even finance businesses with poor credit ratings.
2. Applying for bank finance could damage your credit record
Figures indicate that banks reject more than half of the business loan applications they receive from SMEs1. This means that applying to a bank can be a risky strategy – if your application is rejected, you'll still end up with a credit enquiry on your credit report. If you make a number of these applications in a short space of time it could make it harder to secure finance elsewhere.
Alternative lenders, on the other hand, generally have a much higher risk tolerance and less stringent requirements. As long as you do your research and find a lender that matches your needs and business profile, you have a far higher chance of a successful application.
3. Alternative finance requires less preparation
If you decide to seek a business loan from a high street bank, you will be required to provide comprehensive supporting documents along with your application. Those documents can be expensive and time-consuming to prepare – money, time and effort that will be wasted if your application is rejected.
Banks typically require full financial statements for the past two or three years, detailed business and strategic plans, cash flow statements and projections, and information about the skills and capability of your management, your position within your market, and the forecast for your industry or sector.
Most alternative lenders require much less documentation to process your application. Expect to be asked for your tax returns, credit card records or bank statements, and information about how long you have been in business and how you intend to use the business loan.
4. Alternative lenders are fast and nimble
If you need funds quickly so you can take advantage of a great business opportunity, applying to a bank could be a infeasible. Bank loan applications can be slow and cumbersome, even if you have already prepared all your supporting documents. You may have to meet with a lending advisor face-to-face, and it can take weeks for traditional lenders to assess an application.  As a small business, the average loan being requested is around $30,000. The high street bank process can be the same for whether you wish to borrow $30,000 or $3m.
With most alternative lenders, on the other hand, you'll be able to apply online using a simple application form and upload your supporting documents within minutes. Some lenders will give you an instant decision, and in some cases, you could have funds in your business account within days or even hours. Other lenders will follow up with a call to discuss your application – but you can still expect a decision within a few days at most. Each non-bank lender will assess your application according to their own credit criteria so to improve your chances of knowing which non-bank lender to choose, you could use an online business loans marketplace like Lend.
While there are many excellent reasons to consider alternative finance, you should proceed with caution like any debt arrangement.
Be sure to check the reputation of your chosen lender and compare costs (including all costs and charges, not just the advertised interest rate), as well as examining the terms and conditions carefully before making an application.
Disclaimer: The information contained in this article is general in nature and does not take into account you, or your organisation's financial objectives, situation or needs. Therefore, you should consider whether the information is appropriate to your circumstance and seek professional advice before acting on it.
1Business First Magazine, Why Australian small business loans are being rejected by banks. Accessed September 2018.
Gain insight into how banks and other lenders view your business
Learn more