Reserve Bank of Australia reduces payment surcharges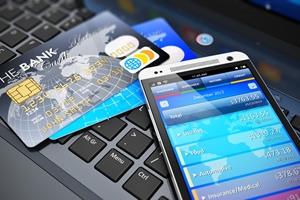 There's nothing worse than deciding to make a purchase and then discovering that there a surcharge for using a particular type of payment. Credit cards are notorious for this added cost, and this surcharge was identified by ING Direct as being the fourth most hated fee in Australia1.
Those added costs can stack up. However, it looks like the Reserve Bank of Australia (RBA) has taken action, creating new rules around how much you can be surcharged for particular purchases2.
What is changing?
Certain cards that provide benefits to consumers, such as American Express or premium Visa cards, end up costing a merchant more to receive payments from. As such, it's reasonable that merchants charge for their use. However, what sometimes occurs is that merchants, particularly airlines, have a fixed surcharge regardless of the transaction. So paying for that extra drink on your trip overseas would end up costing you far more than you expected.
Instead, the RBA has proposed a pure percentage system, meaning that surcharges on small transactions will be reduced significantly. As a consumer, that means you won't be charged more than is necessary for the merchant to equalise their costs. Considering that credit card use is quickly becoming an everyday behaviour for many Australians, this should have a significant impact on how much you end up having to spend.
However, this still doesn't offset the cost of using a credit card in the first place. If you want to get a better handle on your expenditure, you should start with knowing how much you have in liabilities and how it could be affecting the health of your credit file. You can order a copy of your Equifax credit report.
Disclaimer: The information contained in this article is general in nature and does not take into account your personal objectives, financial situation or needs. Therefore, you should consider whether the information is appropriate to your circumstance before acting on it, and where appropriate, seek professional advice from a finance professional such as an adviser.​
1ING Direct, Australia's Most Hated Fees Revealed.
2Reserve Bank of Australia, Review of Card Payments Regulation.
Get your Equifax credit report for FREE today
Learn more