Safe credit card use overseas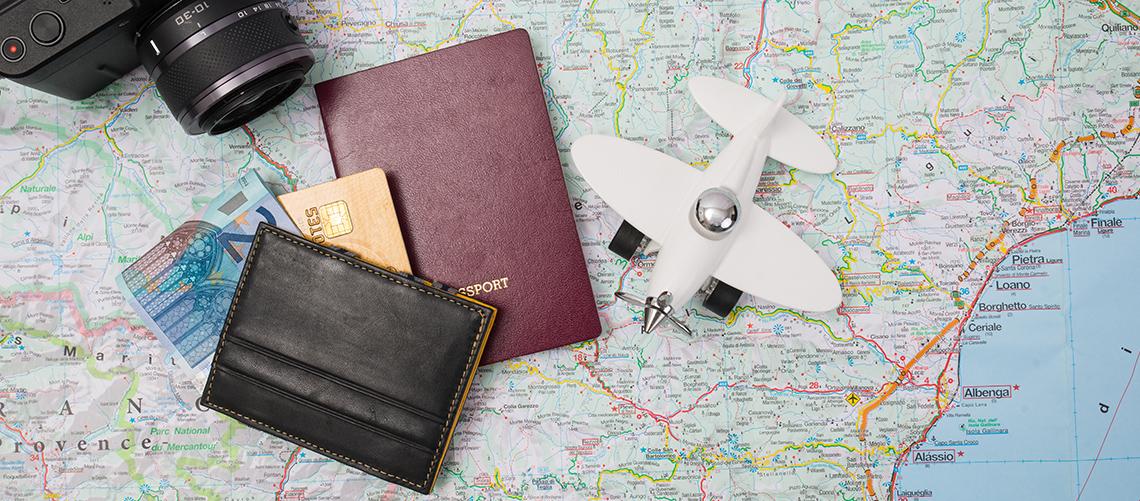 There's a lot to plan for when you're heading off for an overseas holiday - from accommodation, to flights and insurance. One of the most pressing questions most travellers face is how to take your money with you.
Travellers cheques were once in vogue, providing a secure, if slightly inconvenient method of transporting money. However, one of the most attractive options today for ease of use is most likely to be the credit card. With Visa and Mastercard accepted at 29 million1 and 35.9 million2 outlets around the world respectively, a credit card provides a sense of reassurance for those voyaging abroad.
Here we look at how you can use your cards securely overseas. 
Before you go
Make sure your card has a PIN set up before you go, rather than a signature approval, as some countries may require a PIN for you to complete your transactions, advises the Commonwealth Bank3.
Some banks may have a policy to block unexpected international transactions to protect you against fraudulent card use4, so it's also a good idea to notify your bank when you are going overseas, and in what countries you expect to be using your card.
Talk to your bank about overseas transactions fees before you leave - you may find that using mobile banking is a more convenient and cost effective way to manage your funds while you're on the move rather than phone banking.
In addition, if you have any bills or repayments due while you're away, schedule an automatic payment - being on holiday is no excuse for being late, and it could possibly show up on your personal Equifax credit report.
Protect yourself against fraud
Practice careful card use as you would back home, shielding your PIN entry at ATMs and retailers. Keep important international phone numbers for your bank saved in your phone, so if something should go awry, you'll be able to ask for assistance.
Once you're back in the country, you can request a copy of your Equifax credit report to see whether any changes have been made to your credit history while you were overseas. In addition, you can take advantage of credit monitoring and other services with a subscription package from Equifax.
Disclaimer: The information contained in this article is general in nature and does not take into account your personal objectives, financial situation or needs. Therefore, you should consider whether the information is appropriate to your circumstance before acting on it, and where appropriate, seek professional advice from a finance professional such as an adviser.
1ANZ, Reward yourself more often. Accessed June 2015.
2Mastercard, More About Our Brands. Accessed June 2015.
3Commonwealth Bank, How do I keep my card safe when I'm overseas (PIN hints)? Accessed June 2015.
4ANZ, Travel credit card tips. Accessed June 2015.
Get your Equifax credit report for FREE today
Learn more