3 things to teach your children about credit awareness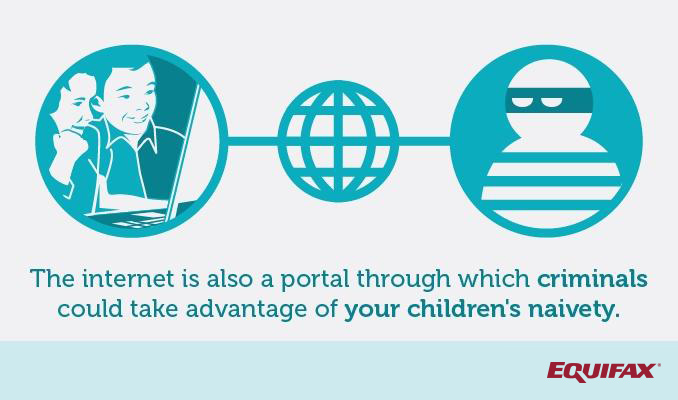 The world is an ever-more connected place, and while that brings plenty of advantages to our lives, it can also bring some dangers. Credit fraud and identity theft are becoming more and more common as consumers and scammers alike realise how important credit is to future financial power.
While you might be extremely savvy with all the latest scams and methods in avoiding having your identity stolen and your credit abused, your children might not. So here are three things that you need to teach your kids to keep their future credit safe.
1) Learn the warning signs
Lots of kids have an online presence these days - whether that is through social media, email or something else entirely. The internet is an important part of the social and financial landscape, but it is also a portal through which criminals could take advantage of your children's naivety.
Teach your kids to recognise the warning signs of somebody trying to steal your identity: an unknown person sending a Facebook friend request, an unexpected pop-up on the computer or a suspicious email with too many grammatical mistakes. Any of these should be immediately brought to your attention.
2) How to recognise you've been scammed
The next step is teaching them to recognise when they have been scammed.
As your kids get older, they may very well have learned the basics of avoiding identity theft, but criminals can be both clever and innovative in their lines of attack. Online competitions, for example, can require you put in a large amount of personal data - data that could be used to take out a credit card in your child's name.
That's why the next step is teaching them to recognise when they have been scammed, and once they are credit-active, how to check their credit report for suspicious entries. This is the second line of defence against scammers, and can forewarn both you and your child about nefarious activity done under their name.
3) Emergency measures
Finally, you need to introduce them to the people that can assist. The police are a good place to start - they tend to take a dim view of credit fraud these days - but also introduce them to the services offered by Equifax. 
With our help, this criminal activity doesn't have to be a weight tying down your child the first time they apply for credit later in life. To make sure you stay on top of any potential criminal activity, consider getting a copy of your Equifax credit report or consider investing in a subscription package and stay informed about the health of your credit. 
Disclaimer: The information contained in this article is general in nature and does not take into account your personal objectives, financial situation or needs. Therefore, you should consider whether the information is appropriate to your circumstance before acting on it, and where appropriate, seek professional advice from a finance professional such as an adviser.​
Get your Equifax credit report for FREE today
Learn more