The future of Australian lending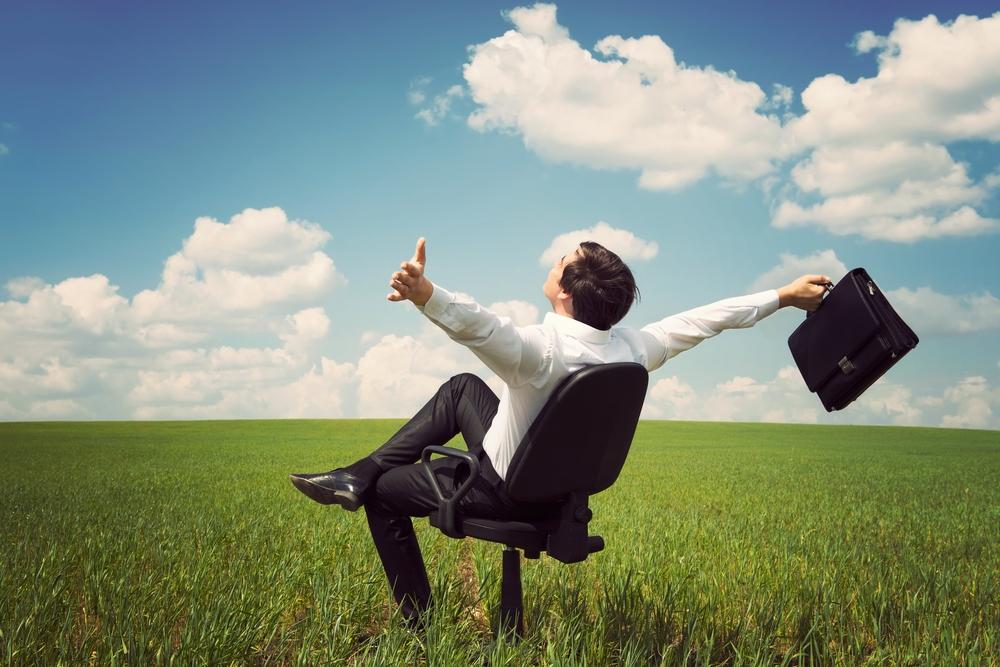 The face of the Australian lending market is changing - but is it for the better? We take a look at the rise of risk-based pricing, peer-to-peer lending and the non-traditional lenders that are trying to give the big banks a run for their money.
Taking a lesson from insurance
Seeking out the right insurance is all about finding the right coverage at the right price. In order to do that, providers need to know what kind of cover you will require; what kinds of risks you face in your day-to-day life. A professional skydiving instructor is going to need very different things compared to an office worker, for example. Your age, your profession, your situation and your past behaviours all factor into what you are offered - and at what price.
Consumers looking for insurance have a lot of power in the transaction as a result, being able to adjust their behaviour to get a better premium - and it raises the question of why the same doesn't apply to lending. Why is it that when you go to a bank, you often find yourself asked a raft of questions only to be offered a single, generic rate or product at the end?
This is the question that risk-based pricing is set to address. In the same way that insurers can give a driver without a history of collisions better conditions, lenders are starting to catch on that all the information contained within a borrower's Equifax credit report makes them able to create more personalised offerings. We have already seen some lenders start to do this with some personal loans and credit card products that are charged in correlation with the Equifax Score band that a consumer falls into.
As a result, these forward-thinking lenders can create products that are not only more suitable, but often better value for money. Consumers with a higher Equifax credit score are less of a risk, so innovative companies are able to charge less and drive people away from their more generic-priced competition as a result.
Help us help you
"People fear possible rejection when they go into a bank to ask for a loan, whereas there's now going to be the option of going online."
There is one non-bank lender that is taking full advantage of this new trend. Specialising in personal loans, Now Finance is using technology led innovation to provide online, simple and easy to understand loans. This includes a rate for risk product enabling consumers with better scores to be rewarded with a better deal on interest rates. As an example, a customer with an average to good credit score of 675 can achieve a fixed interest rate of just 13.95%.
Richard Blumberg, CEO Now Finance commented, "We see this as another way to strengthen the service we offer to our customers - by clearly communicating the rate they will be offered. We are one of the few lenders in the market to let customers know the rate they will be receiving before they apply."
"People fear possible rejection when they go into a bank to ask for a loan, whereas there's now going to be the option of going online," says Izzy Silva, Consumer General Manager at Equifax.
"You'll have an understanding of how much you can borrow, and you can be relatively certain that you'll be issued those funds."
By facilitating lending from the average Australian to other average Australians, Now Finance is providing an alternative to traditional lenders, and it's a trend that appears to be gathering steam.
Ignorance isn't bliss
"For the first time, consumers are educating themselves on their credit situation."
Knowledge is power, and that has never been more true than in the rising risk-based lending economy. Borrowers can benefit from the new system just as much as lenders, but only if they know their worth; what they can bargain with.
Borrowers have been building and leveraging their credit scores in order to get better deals for years, but this new environment is a complete game-changer.
"When you look at consumer shopping behaviours in Australia over the past decade, one thing we've noticed is that Australian consumers don't shop around for credit," explains Silva.
"Thanks to the introduction of risk-based pricing, we could see a new trend where Australians know their credit score, and know what deals they are entitled to."
Your credit score is becoming more popular among consumers, helping to gain confidence before negotiating a new loan, whether you are trying to get approved for a higher credit card limit or your first mortgage. There are multiple businesses that offer consumers free credit information. Equifax provides a free copy of your Equifax credit report and consumers can get their free Equifax Score from GetCreditScore, for example, both offer a cost-free look at your credit worthiness. 
"For the first time, consumers are educating themselves on their credit situation, so they can approach lenders and argue their case to have their credit approved at the best rate," says Silva.
"I think that trends such as non-bank online lenders, peer-to-peer lending, as well as risk-based pricing will only grow over time as competition is driven in the Australian environment."
Australia is swiftly moving into the future of lending, with personalised solutions and a diverse range of products available for a consumer that both knows and understands the power of their credit report. With a sudden rise in popularity both overseas and on our shores, it is unlikely that this developing trend is at any risk of departure.
Disclaimer: The information contained in this article is general in nature and does not take into account your personal objectives, financial situation or needs. Therefore, you should consider whether the information is appropriate to your circumstance before acting on it, and where appropriate, seek professional advice from a finance professional such as an adviser.​
Get your Equifax credit report for FREE today
Learn more