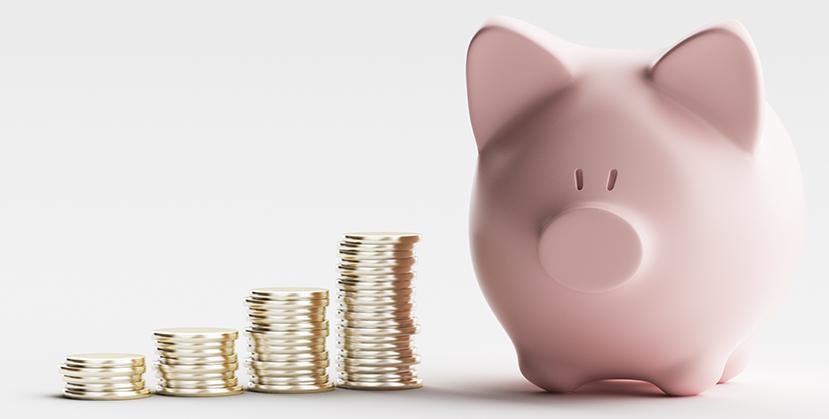 As the year trucks along, you may or may not remember the New Year resolutions you set at the beginning of it.
According to a January 19 release by Finder.com.au1, the most common resolution set by Aussies revolved around health and fitness. Coming in at second place, 12 per cent of respondents made goals in relation to money or finances. These can make a big impact on your credit file.
While making an effort toward positive change is always good, how many people will finish the race?
The numbers show that a whopping 58 per cent of Australians did not keep to their 2015 New Year's resolutions. Furthermore, almost a quarter of these people broke them within the first three months of the year.
If you are one of the many people who let their resolve slip, it's not too late! You don't have to wait for January 1 to come around to renew your resolution. Here are some tips that could go a long way to assist you in getting the ball into that financial goal.
Coffee
Australians are a nation of coffee drinkers, there are no two ways about it. Unfortunately, it's also not a small expense when you add it up.
According to The Coffee Economist's Cappuccino Price Index3, the national average for coffee was $3.63 in 2015. Assuming you buy one in the morning and then grab one again later in the day to keep you going, that comes to 10 coffees a week, not including weekends, and could put you around $36.30 out of pocket.
By cutting your consumption down to one a day, or even grinding your own coffee beans, you can heavily reduce this financial burden, and take yourself one step closer toward your saving goal.
Eating out
Research from Urbis4  shows that 94 per cent of workers spend an average of $80 a week on food and drinks. Again, this is a huge area that can be greatly cut down with a little discipline and self-control. Are we saying that you should never go out and share a pizza or two with the family? Absolutely not.
Instead, aim to have more meals cooked at home. If you do choose to treat yourself, aim to find eateries that serve great food but may not have fancy restaurant furnishings, often resulting in a lower bill. Also, pass on buying a beverage where possible - water is far healthier than any other option and free!
Sharing your goal
Resolutions are no easy matter - especially when they relate to something as hard to deal with as money. That's why it's always good to find someone to be accountable to, which can help you stay on track.
The report from Finder.com.au1 reveals that those who do not reveal their resolutions have a higher fail rate of 64 per cent. So whatever your saving goal is, let friends know about it and how you plan to achieve it.
One step to take this further is to find peers who can make this journey with you. With financial goals clearly high on Australians' priority list, it won't be hard to find people who will want to achieve the same objective (even if the dollar target may differ). You can turn it into a kind of team effort that will help make the mission easier and more enjoyable.
According to Westpac research2, almost 7 in 10 people with financial-based resolutions aim to save more. Of these, 85 per cent have a designated target they want to reach, with the average being $11,234.
While applying these saving tips might seem inconsequential in the face of such large monetary needs, it'll help to instil crucial habits that positively affect your credit file down the road. Even a mountain can be climbed if you make enough baby steps.
Disclaimer: The information contained in this article is general in nature and does not take into account your personal objectives, financial situation or needs. Therefore, you should consider whether the information is appropriate to your circumstance before acting on it, and where appropriate, seek professional advice from a finance professional such as an adviser.
1Finder.com.au, New Years Resolution Statistics.
2Westpac, Financial fitness a top priority in 2016; Australians pledge to save $21 billion.
3The Coffee Economist, Australian coffee addicts unlikely to taste the cheaper coffee prices.
4Urbis, Office Worker Survey.
Get your Equifax credit report for FREE today
Learn more